Puzzelen en peinzen
26 september 07:36, 2005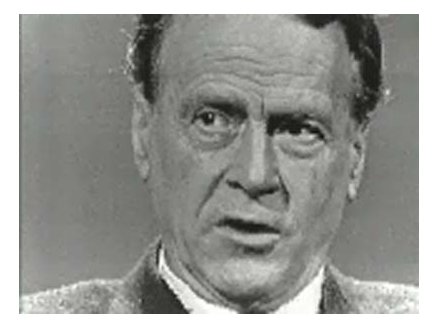 There is a deep-seated repugnance in the human breast against understanding the processes in which we are involved. Such understanding involves far too much responsibility for our actions.
Marshall McLuhan
Wat moet Alt-f4 met een motto van de
clown van het moderne denken
, de inmiddels voor de zoveelste keer gediskwalificeerde
patroonheilige van de digerati
, en nu nog steeds
inspiratiebron voor mind pollution
? Het is nou niet dat McLuhan bekend staat om zijn coherente denktrant. Frasen als 'the global village' en 'the medium is the message' zijn nou ook niet direct verlichtende termen in dit bestek.
Wired, tijdschrift voor de digerati en breinkind van Louis Rossetto, heeft vanaf 1993 gepoogd een filosofische en sociologische onderbouwing te geven van de opkomst van het internet en daarmee voortschrijdende digitalisering van de maatschappij. In zijn hoogtijdagen retetrendy en zeker een goede documentator van de veranderingen heeft het blad de overkoepelende missie niet kunnen voltooien. Tegenwoordig is het niveau verworden tot dat van een ander tijdschrift. De vraag is of hieruit een les te trekken is. Of het documenteren van sociale processen uiteindelijk tot diepere inzichten leidt, inzichten waar de meeste mensen voor terugschrikken. Hoe past bovenstaande uitspraak van McLuhan dan op het werk van Alt-F4?
Dit weekend speelde de redactie een klein rolletje in een clowneske vertoning op het weblog van Hiram. Wat wil het geval? Rob de Wijk, pratend 'ik ben uiteraard ook Irak-specialist' TV-hoofd van Clingendael heeft een boekje geschreven. De synopsis van het werkje toont vertrouwde Clingendael-praat, opgeleukt met het woord 'Terrorisme!'. Rob mocht op radio en teevee waarschuwen dat men 'daar niet lacherig over moet doen'. Hiram deed zijn ding, ons noodzakend om een zakelijke correctie te plaatsen. En zo:
De feiten (als u daarmee bedoelt 'het geheel aan feiten relevant in dit verband') mogen wij natuurlijk niet weten. Wij moeten puzzelen en peinzen.
Hiram
Het nemen van verantwoordelijkheid voor eigen uitspraken is blijkbaar niet iedereen gegeven. Is het werkelijk zo dat Alt-F4 natuurlijk leiderschap bezit, wat anderen ten ene male ontbeert?
Genoeg lol, deze affairette is een mooie reden om even terug te komen op eerdere zaken. Twijfels rondom 9/11 is hier, hier, hier en hier reeds behandeld, met als wederkerende conclusie dat het officiële verhaal niet klopt. Bij het inlezen in deze materie komt men verschillende scholen tegen: het was het Pentagon, het waren de Israelis, Bush' positie was LIHOP, nee het was MIHOP, etcetera, enzovoort. Een spiegelpaleis waarbij men elkaar al snel voor rotte vis/disinfo agent gaat uitmaken, en vastloopt in Hiramiaanse standpunten. Zodat zelfs het kernpunt dat 9/11 een inside job was, ondergesneeuwd raakt. Voor sommigen een frustrerende ervaring.
Van zulke praktijken dient men hier verschoond te blijven. Mensen die de fysieke kant van 9/11 uitgebreid willen nalezen adviseer ik deze eenduidige analyse van toren 1. Voor wie zich laat afschrikken door de lengte is hier de management-samenvatting.
U bent uiteraard niet verplicht om te puzzelen en te peinzen; maar indachtig McLuhans uitspraak is het wel waard om sommige zaken te evalueren. Wij hebben geen aspiraties als blijspel-acteurs in een nieuwe tandeloze tijd: sommige verhalen zijn onaf, en blijven onaf. Of ze worden after the fact ineens opgelost verklaard.
In m'n vorige stuk 21 Miljoen negers kwam het voortbestaan van de denkwijze achter Operation Garden Plot tot in de moderne tijd wellicht niet helemaal uit de verf. Met dit rapport (lokale kopie) is dat hopelijk wat wat beter aangezet.
Sorbet Royale
, Calypso Wind, Optic Windmill, Platypus Moon:
lees alles over
code names
.
Notice
: Undefined variable: name in
/home/tj/var/www/alt-f4.org/comments.php
on line
3
Notice
: Undefined variable: email in
/home/tj/var/www/alt-f4.org/comments.php
on line
4
Notice
: Undefined variable: url in
/home/tj/var/www/alt-f4.org/comments.php
on line
5
Notice
: Undefined variable: com2 in
/home/tj/var/www/alt-f4.org/comments.php
on line
6