Wat de feiten zijn
14 oktober 14:50, 2005
I will never apologize for the United States, ever. I don't care what the facts are.
George H.W. Bush, 2 augustus 1988
In de aflevering Tussen oorlog en vrede werd melding gemaakt van de verscheping van 20 ton C-4 explosieven naar Libië door Edwin Wilson. Mogelijk met medeweten van Theodore Shackley, de adjudant van toenmalige CIA-directeur George H.W. Bush, zo bleek toen Wilson's vonnis vorig jaar nietig werd verklaard. Sinds op 21 december 1988 Pan Am vlucht 103 neerstortte boven het Schotse Lockerbie, zijn er mensen die uitrekenen hoeveel vliegtuigen je met 20 ton C-4 kunt opblazen. Ongetwijfeld een respectabel aantal, maar toch een stuk minder dan met de 1000 ton Semtex, de Oostblok-variant van C-4, die van het Tsjechische Semtin naar Gaddafi werd getransporteerd. Vaclav Havel zei:
If you consider that 200 grams is enough to blow up an aircraft, this means world terrorism has enough Semtex to last 150 years.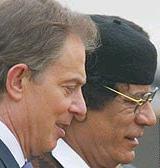 In 1991 werden twee Libische geheimagenten door de V.S. in staat van beschuldiging gesteld voor de aanslag, waarbij alle 259 inzittenden en 11 bewoners van Lockerbie omkwamen. Gaddafi kreeg te maken met forse sancties en onder grote Brits-Amerikaanse druk werden de twee in 1999 uitgeleverd voor een Schots proces in Kamp Zeist, waar dit voorjaar Geert Wilders nog mocht logeren. Na overmaking in 2003 van 2,7 miljard dollar naar een Zwitserse bankrekening, een fonds voor de slachtoffers, is Gaddafi weer een graag geziene partner voor Blair en Bush in de wereldwijde oorlog tegen het terrorisme.
Te Zeist werd in 2002 Abdel Basset Ali al-Megrahi in hoger beroep tot levenslang veroordeeld. De tweede Libiër was eerder vrijgesproken. De Schotse rechters zeiden bij hun vonnis in 2001 dat ze zich realiseerden "dat het gevaar bestaat dat uit een veelheid van tegenstrijdig bewijs een patroon of conclusie wordt getrokken, die niet gerechtvaardigd is". Vanwaar die twijfel?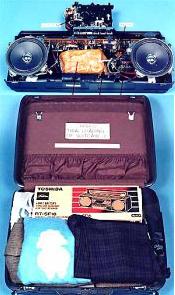 Al-Megrahi zou Semtex in een Toshiba radio hebben verborgen en deze samen met kleding in een Samsonite-koffer hebben gestopt. De koffer zou vanuit Malta naar Frankfurt zijn gevlogen en daar getransporteerd zijn naar het Pan Am toestel, dat richting Detroit vertok. De Semtex zou boven Schotland tot ontploffing zijn gebracht met een Zwitserse timer van de firma MEBO.
De bewijsvoering dat Al-Megrahi de dader was, rustte op 4 punten:
hij was lid van de Libische geheime dienst;
hij had een vals paspoort;
hij deed namens Libië zaken met MEBO;
hij kocht de kleding in een boetiek in Malta;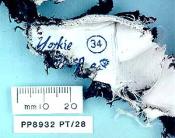 Nu lijken die eerste twee punten weinig overtuigende argumenten. Vooral het laatste punt oogt belangrijk: het is het enige harde bewijs dat Al-Megrahi direct met de aanslag verbindt. Tussen de restanten in Lockerbie werden kledinglabels zoals de nevenstaande gevonden, die getraceerd werden naar Mary's House, de Maltezer boetiek. De eigenaar Tony Gauci identificeerde Al-Megrahi als de koper van de kleding. Hij zei tegen de politie in '91:
He would perhaps have to look about 10 years or more older and he would look like the man who bought the clothes. It's been a long time now, and I can only say that this photograph 8 resembles the man who bought the clothing, but it is younger. [..] I can only say that of all the photographs I have been shown, this photograph number 8 is the only one really similar to the man who bought the clothing, if he was a bit older, other than the one my brother showed me.
En in '99 in Zeist:
Not exactly the man I saw in the shop. Ten years ago I saw him, but the man who look a little bit like exactly is the number 5.
De man "die zijn broer hem had laten zien" was ene Abu Talb. Deze was in '89 in Zweden gearresteerd voor een aanslagen op het kantoor van North West Airlines in Kopenhagen. Gauci zei toen in een politieverklaring:
I think the photograph in the newspaper may have been the man who bought the clothing. He looks like him.
Abu Talb was lid van de terreurgroep Popular Front for the Liberation of Palestine-General Command (PFLP-GC), die door de Duitse geheime dienst twee maanden vóór de Pan Am-aanslag was betrapt met een plasticbom verpakt in een Toshiba-radio. Bij zijn arrestatie werden in zijn appartement een barometrische ontsteker, kleding uit Malta en een kalender met 21 december 1988 omcirkeld, gevonden. De rechtbank in Zeist constateerde:
[W]e accept that there is a great deal of suspicion as to the actings of Abo Talb and his circle, but there is no evidence to indicate that they had either the means or the intention to destroy a civil aircraft in December 1988.
Wat waren de means en intention van al-Megrahi?
Voor het motief wordt veelal gewezen naar het door Reagan verordonneerde bombardement op Tripoli in 1986 waarbij ruim honderd doden vielen. Eén daarvan was het tweejarige adoptiekind van Gaddafi.
Voor de middelen zijn we aangewezen op punt 3 van de bewijsvoering: de Zwitserse timers die hij inkocht voor de Libische geheime dienst. Een fragment van zo'n timer werd aangetroffen in Lockerbie.
Alleen: daar zijn wat problemen mee. Zo bleek twee maanden geleden dat de forensische expert die beweerde dat het fragment onderdeel was van de ontsteking, toch niet zoveel expertise te hebben. Tot overmaat van ramp verklaarde een voormalige Schotse politiechef even later dat het in Lockerbie gevonden stukje printplaat daar door de CIA was neergelegd. Vanaf het begin bestond het vermoeden dat de bom van een barometrische ontsteker was voorzien en niet van een timer.
Tot zover de sluitende bewijsvoering tegen de tot levenslang veroordeelde Al-Megrahi. Zoals de NRC met enige regelmaat over het proces in Zeist schreef:
De Schotse rechtspraak stelt zeer strenge eisen aan bewijsvoering en schuldigverklaring; anders dan in bijvoorbeeld de Amerikaanse rechtspraak is er nauwelijks ruimte voor circumstantial evidence (indirect bewijs).
Toen in 1991 de twee Libiërs verdacht werden, was dat onverwacht. Alles wees er namelijk op dat Palestijnen de bom met Syrische steun (en mogelijk Iraanse financiering) hadden geplaatst. Bush Sr zei:
The Syrians took a bum rap on this.
De verbazing over deze wending in het onderzoek was groot. De toestand in het Midden Oosten vroeg om nieuwe allianties, gezien de oorlog met Irak. Kwaadspreken over Iran en Syrië was weinig opportuun. De leider van het CIA-onderzoek naar de aanslag, Vincent Cannistraro, noemde het outrageous om de schuld richting Muammar Gaddafi te verschuiven. Cannistraro werd op Alt-F4 eerder geciteerd, toen hij suggereerde dat de Niger-documenten in de Plame-affaire wel eens uit de koker van Michael Ledeen zouden kunnen komen.

Time Magazine verduidelijkte in een lezenswaardig artikel van april '92 de kwestie. Pan Am was toen al failliet, mede door de aanslag en de daarop volgende claim van de nabestaanden à 7 miljard dollar wegens nalatigheid. Centraal in het artikel staat de rechtzaak die Pan Am tegen de Amerikaanse staat had aangepannen: de staat had namelijk verzuimd Pan Am te waarschuwen voor de aanslag.
De herkomst van de koffer met de bom is allerminst helder, zo blijkt uit het gegoochel met bagage in Frankfurt: bagagepersoneel dat leugendetector-tests niet doorstaat, Britse politie die ze weigert te arresteren, een vermiste koffer die mysterieus in Seattle verschijnt, bagage die ongezien het transportsysteem van Frankfurt ingesmokkeld wordt en de vlucht vanuit Malta zonder ongeclaimde bagage. Time komt met de volgende reconstructie.
Monzer al-Kassar is een Syrische drugsdealer en wapenandelaar die in het netwerk van Oliver North zat. Tijdens Iran-Contra ontving hij anderhalf miljoen voor een wapenleverantie, waarmee uiteindelijk twee gijzelaars vrijkwamen. De zaak kreeg de aandacht van een autonoom opererende CIA-tak genaamd COREA of Khourah (het Libanese woord voor heroïne) die gespecialiseerd was in drugshandel om toegang tot terroristische netwerken te krijgen. Deze afdeling liet al-Kassar's drugslijn van de Bekaa vallei via Frankfurt naar Detroit, Los Angeles en Houston toe, in ruil voor hulp bij de bevrijding van Amerikaanse gijzelaars. De DEA (Drug Enforcement Agency) gebruikte de smokkel-activiteiten van al-Kassar om lokale dealers in de V.S. aan te pakken.
De leider van de hierboven genoemde PFLP-GC (waartoe Abu Talb behoorde), Ahmed Jibril, had van Iran enkele miljoenen ontvangen op een Weense bankrekening voor een aanslag op een Amerikaans doel. Jibril had lucht gekregen van de deal van al-Kassar met de Amerikanen, en vroeg hem om hulp bij plaatsen van een bom in een vliegtuig. De Mossad was de aanslag op het spoor en tipte de Duitse geheime dienst. De Amerikaanse ambassade in Helsinki ontving een anoniem telefoontje dat waarschuwde voor een bomaanslag op een Pan Am vlucht vanaf Frankfurt. Al-Kassar lichtte de COREA-eenheid in en noemde Pan Am en Frankfurt, maar zou dubbelspel hebben gespeeld omdat hij bang was voor onthulling van zijn lucratieve handel.
Gelijktijdig hadden namelijk twee agenten van de Defense Intelligence Agency (DIA) die zich bezighielden met de Libanese gijzelingskwestie, de overeenkomst van de CIA met al-Kassar ontdekt. Omdat de drugstransacties hun bevrijdingsoperaties in gevaar brachten, vroegen ze geïrriteerd om opheldering bij het CIA hoofdkantoor in Langley. Na een lange stilte besloten ze met drie medewerkers onaangekondigd terug te vliegen om de COREA-operatie aan de grote klok te hangen. Ze pakten hun koffers met kaarten en foto's van locaties waar de gijzelaars werden vastgehouden en een half miljoen dollar wisselgeld, en stapten op 21 december in Frankfurt aan boord van Pan Am vlucht 103. Steven Greene, van de inlichtingen-afdeling van de DEA, cancelde juist zijn vlucht.
Tussen de resten van het vliegtuig in Lockerbie werd meer dan een half miljoen dollar gevonden en een plattegrond van een gebouw in Beiroet met twee kruizen erop. Een gelukje, want kort na de ramp hadden CIA-agenten de restanten van de koffer van één van de DIA-agenten in hun helicopter meegenomen.
De klokkenluider was een collega van de omgekomen DIA-agenten, ene Lester Knox Coleman III, die de zaak doorspeelde aan de London Times. Tegen Coleman werd in '93 een arrestatiebevel uitgevaardigd wegens meineed in de Pan Am rechtzaak. Drie jaar later geeft hij zich aan als hij kanker heeft. Hij wordt vastgezet, weinig netjes behandeld en ontwikkelt een posttraumatisch stresssyndroom en geheugenverlies. Een verzoek om naar Zeist te gaan wordt afgewezen. In plaats daarvan wordt hij veroordeeld wegens fraude met cheques.
De affaire wordt in het Time-artikel krachtig samengevat door een oud-CIA agent:
It's like the loose thread of a sweater, pull on it, and the whole thing may unravel. The Mossad knew about it and didn't give proper warning, the CIA knew about it and screwed up.
Terrorisme met vliegtuigen in combinatie met MIHOP of LIHOP, dat zal vaste Alt-F4 lezers bekend in de oren klinken.
Het motief van Iran om de aanslag te financieren is nog niet aan de orde geweest. Daarvoor hoeven we niet ver te zoeken.
Op 3 juli 1988 stort Iran Air vlucht 655 neer boven de Perzische golf. Alle 290 inzittenden komen om. Dezelfde dag houdt admiraal William J. Crowe, voorzitter van de Joint Chief of Staff een persconferentie. De USS Vincennes escorteerde Koeweitse (een bondgenoot van Irak tegen de oorlog met Iran) olietankers om ze te beschermen tegen Iraanse kanonneerboten en om het olie-embargo tegen Iran te handhaven. De Vincennes had de AirBus van Iran Air neergeschoten, om een aantal redenen zo verklaarde Crowe:
de squawk-code die de transponder van het vliegtuig verzond duidde op een militair toestel;
het toestel bevond zich ver buiten de corridor voor commerciële luchtvaart;
het toestel koerste in duikvlucht recht op de Vincennes af;
de zeven waarschuwingen van de Vincennes waren niet beantwoord.
Het incident was dus de schuld van de piloot, niet van de bemanning van de Vincennes. Die lezing werd later in een rapport van het Pentagon bevestigd. Vice-president George H.W. Bush, op campagne voor zijn aanstaande presidentschap, sprak de ferme taal boven dit artikel, die niet in dank werd afgenomen door Iran.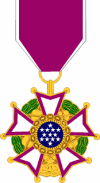 Leden van de bemanning kregen allen een lintje voor bewezen diensten in de gevechtshandeling. De luitenant verantwoordelijk voor de luchtafweer, met de omineuze naam Lustig, kreeg een Commendation Medal, voor zijn "heroic achievement" en zijn "ability to maintain his poise and confidence under fire" die hem in staat stelde "quickly and precisely [..] the firing procedure" uit te voeren. Lustig en de Commander van de Vincennes kregen beiden een Legion of Merit, de één na hoogste militaire onderscheiding.
In 1992 kwam Newsweek met een artikel getiteld Sea of Lies, waarin de lezing van defensie onderuit werd gehaald. Het toestel verzond wèl de juiste squawk-code. Het vloog wèl in de corridor. De Vincennes voer in Iraanse wateren recht eronder. Het toestel zat op ruim 4 kilometer hoogte en was stijgende. De waarschuwingen werden uitgezonden op een militaire frequentie, die de AirBus niet kon ontvangen. Eén bericht op de commerciële frequentie van de Vincennes werd niet ontvangen, omdat de piloot op die frequentie in (Engelstalig) gesprek was met de luchtverkeersleiding; de marconist verzuimde te luisteren. De Vincennes had al de bijnaam Robocruiser, de commander stond bekend als trigger happy. Meer details in deze nauwkeurige reconstructie.
Een rechtzaak van Iran tegen de V.S. bij het internationale gerechtshof in Den Haag werd in 1996 geschikt met de betaling van 62 miljoen dollar: $150.000 per slachtoffer, $300.000 voor kostwinnaars. (Ter vergelijking de vergoeding die Gaddafi betaalde in de Lockerbie-aanslag: 10 miljoen dollar per slachtoffer).
Notice
: Undefined variable: name in
/home/tj/var/www/alt-f4.org/comments.php
on line
3
Notice
: Undefined variable: email in
/home/tj/var/www/alt-f4.org/comments.php
on line
4
Notice
: Undefined variable: url in
/home/tj/var/www/alt-f4.org/comments.php
on line
5
Notice
: Undefined variable: com2 in
/home/tj/var/www/alt-f4.org/comments.php
on line
6