Ondertussen draaien onze collegae bij de radio ook geen duimen
27 augustus 18:27, 2007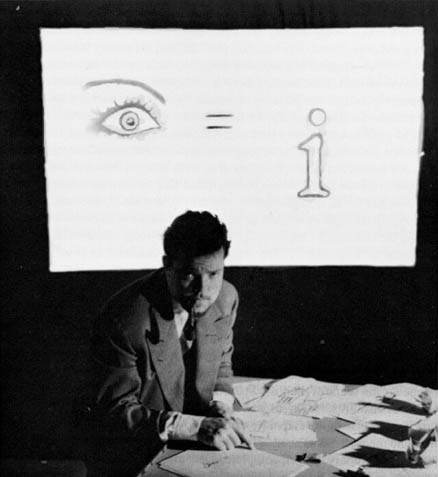 Hedenochtend om 10:33:50 (vanaf minuut 33:50) te horen op nieuwszender Radio 1 bij De Ochtenden van de EO.
"Er bereikt het bericht dat Hugo Chávez zich drie van de zes antillen heeft toegeëigend. Zijn troepen zouden vanochtend om zeven uur Nederlandse tijd geland zijn op het strand van Curaçao, en er zouden ook slachtoffers zijn gevallen. We proberen verbinding te maken met het gebied, maar alle lijnen zijn uitgevallen. Wat we wel hebben is een politieke verklaring van president Chávez van Venezuela, die hij via de staatstelevisie heeft afgegeven."
[fragment Chávez]
"Hugo Chávez is nogal trots op z'n land, zo blijkt 'Dit is Venezuela, dit is ons territorium', zeg Chavez hier, en 'deze eilanden horen binnen de tweehonderd zeemijlen, die bij onze kust horen.' En verder zei hij:"
[fragment Chávez]
"'Koning van de republiek', dat is de ambitie van Chavez, inclusief Aruba, Bonaire en Curaçao . En we krijgen ook bericht dat we een reactie hebben van onze bevelhebber van de strijdkrachten ter plaatse:"
"Vandaag hebben we te maken gehad met een laffe smerige terroristendaad, eigenlijk. Een soort wanhoopsdaad van de tegenstander, die nergens succes heeft kunnen behalen, en op deze terroristische manier proberen toch nog in de publiciteit te komen. Plotseling gebeurt zoiets, dat is het frustrerende, ja hier kun je weinig tegen doen."
"En ook vanuit Den Haag wordt inmiddels gereageerd. Minister van Defensie Van Middelkoop heeft inmiddels een eerste reactie gegeven:"
"Het is nog altijd onrustig. Het valt niet te ontkennen dat er goed gevochten is en met effect, maar dit zijn inderdaad spannende dagen."
"Er zou dus ook gevochten zijn door Nederlandse militairen. Volgens de minister zijn er ook burgerslachtoffers te betreuren:"
"Het is zeer te betreuren. Geen misverstand erover, wat hier gebeurd is, is buitengewoon vervelend. Als er vier mensen omkomen, dan is dat een zeer betreurenswaardige zaak."
"We hebben inmiddels ook verbinding gekregen met defensiespecialist Rob de Wijk van TNO. Tja, wat staat Nederland te doen, diplomatie of vechten? Goedemorgen meneer De Wijk."
"Goede morgen, nou ik ben niet van TNO hoor, maar het Den Haag Centrum voor Strategische Studies."
"Ok, goed, maar uh, de Antillen ingenomen, he, wat moet Nederland hiertegen doen?"
"Ja, vechten zou ik zo zeggen. Als het inderdaad zo is dat de troepen van Venezuela op het strand staan, dan heb je ook gewoon de grondwettelijke plicht om je land te verdedigen. En dat betekent dat je daar zoveel mogelijk troepen nu naar toe moet zenden, want met een paar mariniers kan je het niet af, die daar zijn gestationeerd."
"Nee, want er zijn niet heel veel militairen van Nederland in het gebied, toch, Nederlandse militairen?"
"Nee, die zijn er natuurlijk nooit, het is een bijna symbolische troepenmacht bestaande uit bijvoorbeeld mariniers, ook een marinier voert het commando daarover, een generaal. En de belangrijkste taak die ze hebben is toch de strijd tegen de drugs, het drugstransport en het internationaal terrorisme."
"Dat is wat anders dan Venezolaanse militairen."
"Dat mag je wel zeggen. Want als die voluit gaan, dan mag je nog wel iets meer soldaten dat gebied inbrengen."
"En waar moeten die dan vandaan komen?"
"Die moeten uit Nederland komen. Dat is ongeveer vergelijkbaar met destijds jaren tachtig de Falkland-crisis. Dan zal het hele Nederlandse vlootverband die richting opstomen, inclusief ambfibische transportschepen met troepen en misschien wel tanks erin om ervoor te zorgen dat dus die eilanden versterkt worden. Maar dan nog."
"Maar kunnen de Amerikanen dan niet helpen? Want die zijn wel in de buurt"
"Nou, dat hangt er maar vanaf wat er gaat gebeuren. Kijk, je zou denken van wij zijn een Navo-bondgenoot, dus Amerikanen moeten ons gewoon helpen. Er is alleen een vervelend probleem, die eilanden van ons liggen beneden de Kreeftskeerkring, en dat is de zuidelijke grens van het Navo-verdragsgebied. Dus er is geen enkele verdragsverplichting voor de Amerikanen om ons te helpen. Dus we moeten maar aardig naar de Amerikanen kijken en dan maar hopen of ze ons willen helpen."
"Ja, ja, en als ze ons niet te hulp komen, hoe kunnen we die oorlog dan winnen? Want voordat die Nederlandse troepen eens een keer daar aangekomen zijn, hebben die Venezolanen die kleine eilandjes allang.."
"Dan moeten we ze terugveroveren, nou dat lukt dus niet, denk ik. Daar zit dus gewoon een geweldig probleem. Dan krijg je dus blokkades enzo van die eilanden, of, ja, je kunt niet zo gek veel doen."
Notice
: Undefined variable: name in
/home/tj/var/www/alt-f4.org/comments.php
on line
3
Notice
: Undefined variable: email in
/home/tj/var/www/alt-f4.org/comments.php
on line
4
Notice
: Undefined variable: url in
/home/tj/var/www/alt-f4.org/comments.php
on line
5
Notice
: Undefined variable: com2 in
/home/tj/var/www/alt-f4.org/comments.php
on line
6