Een nieuw Pearl Harbor
12 december 07:16, 2005
De gebeurtenissen op 11 september 2001 zijn door velen betiteld als het "Pearl Harbor van de eenentwintigste eeuw". De primeur voor die benaming kan op het conto van het neoconservatieve PNAC worden geschreven, dat een jaar vóór de aanslagen al de voordelen zag van een "catalyzing event like a new Pearl Harbor" (zie The art of pre-emptive nuclear war).
Vorige week was het 64 jaar geleden dat de Japanners de marinehaven op Hawaii aanvielen. Het eerste Amerikaanse rapport over de aanval, van half december 1941, opent als volgt:
The Japanese air attack on the Island of Oahu on December 7th was a complete surprise to both the Army and the Navy. Its initial success, which included almost all the damage done, was due to a lack of a state of readiness against such an air attack, by both branches of the service.
Na dat eerste onderzoek volgden nog vele andere en met 25.000 pagina's aan officiële rapportages werd Pearl Harbor één van de meest onderzochte onderwerpen. Al die onderzoeken leidden tot een eensluidende conclusie: Pearl Harbor was een intelligence failure.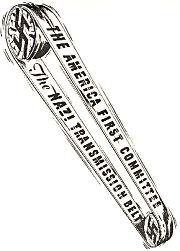 De reden voor die grondigheid was de bestrijding van het idee dat nogal leefde bij Republikeinen en isolationisten: het was een set-up van president Franklin D. Roosevelt, om Amerika te betrekken in de oorlog. Eind 1940 was namelijk ongeveer 90% van de Amerikanen tegen deelname aan de oorlog.
Vóór de aanval werd die oppositie aangevoerd door het America First Committee, dat zich bediende van een slogan die het Vlaams Blok niet zou misstaan, en dat door de Democraten werd afgeschilderd als een club van Nazi-sympathisanten. Vier dagen na Pearl Harbor werd het AFC opgeheven.
De complot-theorieën — het was geen intelligence failure maar Let It Happen On Purpose of zelfs Make It Happen On Purpose — werden ondanks alle onderzoeken niet volledig de kop ingedrukt en leidden een sluimerend bestaan. Totdat begin jaren tachtig een boek verscheen waarin de Nederlandse schout-bij-nacht en marine-attaché te Washington, Johan Meijer Ranneft een hoofdrol speelt. De Nederlanders zouden Japanse berichten hebben onderschept waaruit bleek dat hun vloot onderweg was naar Hawaii en zouden die informatie aan de Amerikanen hebben doorgespeeld.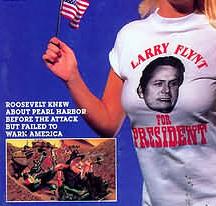 Wat later, in 1984, verscheen in het januari-nummer van Hustler een artikel van de gepensioneerde journalist Joseph Leib. Deze was bevriend met de toenmalige minister van buitenlandse zaken Hull, die hem op 29 november 1941 had verteld dat J. Edgar Hoover en FDR wisten dat de Japanners in enkele dagen Pearl Harbor gingen aanvallen en dat ze, tegen Hull's wens, er niets tegen wilden ondernemen. Lieb kreeg een reeks transcripties van onderschept Japans radioverkeer en ging er mee naar United Press, dat het verhaal weigerde omdat het ongeloofwaardig was. Een bevriende telexist bij UP verstuurde het bericht toch op de buitenlandse newsfeed, waardoor de Honolulu Advertiser op 30 november er zo uitzag:
Enkele maanden voor 11 september, op Memorial Day 2001, bracht Disney over Pearl Harbor de gelijknamige flop uit. Hoofdrolspeler Ben Affleck zei:
I really believe the film will be the definitive piece on the attack.
De producent, Jerry Bruckheimer, had eerder in een interview gemeld:
There's a book that just came out which claims Roosevelt knew about the attack. That's all bullshit. He didn't know about the attack!
Het boek waar Bruckheimer het over heeft is Day Of Deceit van de journalist Robert Stinnett, die onder Luitenant George H.W. Bush diende tijdens de Tweede Wereldoorlog. In 1983 begon Stinnett met het indienen van reeks FOIA-aanvragen (Freedom Of Information Action, vgl. WOB) om toegang te krijgen tot de geheime archieven over Pearl Harbor. In '95 kreeg hij die toegang gedeeltelijk en op 7 december 1999 kwam het boek uit.
De voornaamste smoking gun die Stinnett presenteerde was de memo die luitenant McCollum, het hoofd van de marine-inlichtingendienst in het Verre Oosten in oktober 1940 schreef. Hij presenteerde een acht-stappenplan met een aantal interessante punten:
It is not believed that in the present state of political opinion the United States government is capable of declaring war against Japan without more ado; and it is barely possible that vigorous action on our part might lead the Japanese to modify their attitude. Therefore, the following course of action is suggested:

[..]
Make an arrangement with Holland for the use of base facilities and acquisition of supplies in the Dutch East Indies.
[..]
Keep the main strength of the U.S. fleet now in the Pacific in the vicinity of the Hawaiian Islands.
Insist that the Dutch refuse to grant Japanese demands for undue economic concessions, particularly oil.
[..]

If by these means Japan could be lead to commit an overt act of war, so much the better.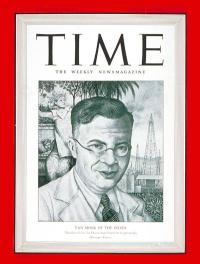 Voor de uitvoering van de Nederlandse punten uit zijn lijstje had McCollum geluk. Het Japanse verzoek, eind mei 1940, voor de verzekering dat de export van grondstoffen vanuit Nederlands-Indië onverminderd doorging, werd aanvankelijk welwillend ontvangen. Nederland zegde zelfs toe dat men voor een anti-Japanse strekking in de pers zou waken. Maar in september sloeg de stemming om, tijdens een bezoek van de Japanse minister van buitenlandse zaken aan de gouverneur-generaal Hubertus van Mook. De kapitein van de boot die de Japanse delegatie vervoerde beging een diplomatieke blunder: hij vergat de Nederlandse driekleur te hijsen. Tegen de zomer van '41 legt Nederland de export van olie naar Japan aan banden, de Japanners staken hun export naar Nederlands-Indië. Kort daarna staat Van Mook met een olieboortoren op de omslag van Time.
Een ander punt van de McCollum-memo was al door de Amerikaanse regering in april '40 in gang gezet: de verplaatsing van de vloot naar Pearl Harbor. Admiraal Richardson, de commandant van de Amerikaanse vloot, zag die overplaatsing niet zitten: Hawaii was lastig te verdedigen tegen aanvallen vanuit de lucht of met onderzeeërs, en bevoorrading was ingewikkeld. Een verhitte discussie met Roosevelt leverde niets op:
I came away with the impression that, despite his spoken word, the President was fully determined to put the United States into the war if Great Britain could hold out until he was reelected.
Richardson werd in januari '41 vervangen als commandant. Uiteindelijk werden alle punten van de McCollum-memo uitgevoerd. Ondertussen werd een Japanner in de gaten gehouden, die was verbonden aan het consulaat in Honolulu. De FBI onderschepte diens berichten met lokaties van schepen in Pearl Harbor.
De diplomatieke vlak verslechterden de betrekkingen tussen beide landen in hoog tempo. 25 november werd als ultimatum voor een pact gesteld. Op 26 november overhandigde minister van buitenlandse zaken Hull het definitieve compromis, waarin werd geëist dat Japan zich uit China terugtrok. De Amerikaanse ambassadeur in Japan omschreef dat voorstel als "the document that touched the button that started the war." De dagen erna werden wat militaire berichten verzonden:
Negotiations with Japan looking toward stabilization of conditions in the Pacific have ceased and an aggressive move by Japan is expected within the next few days. (27 november 1941)
Japanese future action unpredictable but hostile action possible at any moment. If hostilities cannot repeat not be avoided the United States desires that Japan commit the first overt act. (28 november 1941)
De commandant van Pearl Harbor, Kimmel, probeerde volgens Stinnett Pearl Harbor te verdedigen:
[T]wo weeks before the attack, on November 23, Kimmel sent nearly one hundred warships of the Pacific fleet to the exact site where Japan planned to launch the attack. Kimmel meant business. He was looking for the Japanese. His actions indicated that he wanted to be thoroughly prepared for action if he encountered a Japanese carrier force. When White House officials learned this, they directed to Kimmel that he was "complicating the situation"... You see, the White House wanted a clean cut overt act of war by Japan. Isolationists would have charged FDR was precipitating Japanese action by allowing the Pacific fleet in the North Pacific... So, minutes after Kimmel got the White House directive he canceled the exercise and returned the fleet to its anchorage in Pearl Harbor...
Station HYPO
, bij Pearl Harbor belast met het monitoren van het Japanse radioverkeer, onderschepte op 25 november de opdracht van admiraal Yamamoto aan de Japanse vloot om naar Hawaii te varen en de Amerikaanse vloot te vernietigen. Luitenant Joseph Rochefort, de commandant van het station zei uiteindelijk over Pearl Harbor:
It was a pretty cheap price to pay for unifying the country.
Notice
: Undefined variable: name in
/home/tj/var/www/alt-f4.org/comments.php
on line
3
Notice
: Undefined variable: email in
/home/tj/var/www/alt-f4.org/comments.php
on line
4
Notice
: Undefined variable: url in
/home/tj/var/www/alt-f4.org/comments.php
on line
5
Notice
: Undefined variable: com2 in
/home/tj/var/www/alt-f4.org/comments.php
on line
6